Refund can be processed in case of return or cancellation. For your convenience, we offer different refund options for you to choose from, based on your payment method at the time of purchase.
We will update you via email and SMS once your refund has been initiated. You will be able to see the credited amount on your statement as listed in the table below for each of the refund channels.
If your refund does not arrive after the next two months' statements, please contact your issuing bank or party directly for support.
Payment method
(at the time of purchase)
Refund method
Refund Time
(to see the amount on your bank statement)
Credit card
Credit card
3 - 5 business days
Debit card
Debit card
Up to 10 business days
Paypal
Paypal
Up to 2 business days
Cash on Delivery
Bank transfer / Store credit
Up to 2 business days
HelloPay
HelloPay
Up to 2 business days
Store credit is a return mechanism worth equal to the value of the item you ordered.
You can use the store credit like a voucher code to purchase any item. Store credit can only be used for one-time purchase and is valid for 180 days.
If you have been issued a store credit, you will have received a voucher code.
At the Payment step, enter your voucher code into the voucher code box. This box is located on the right side of the page under Order Summary.
Click on "Apply".
A corresponding deduction will be applied to your total amount.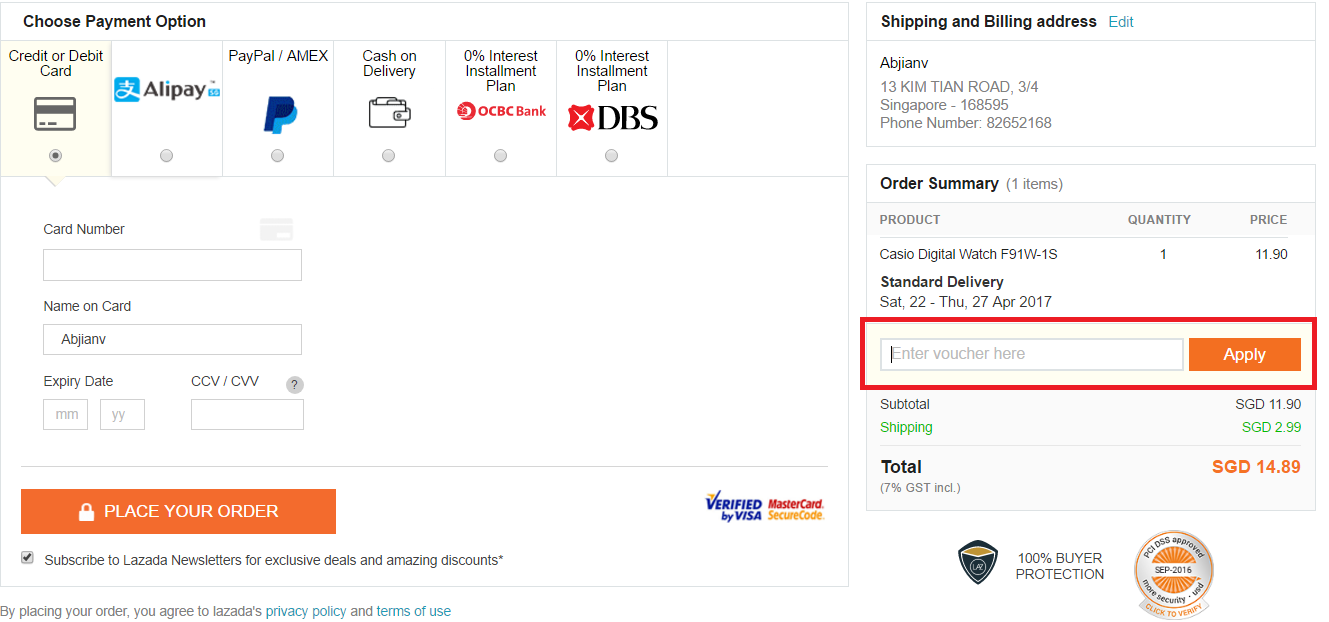 No worries! We can reactivate the store credit for you.
However, please note that reactivation of store credit can only be done once. Store credit that has exceeded the reactivation period is deemed void.
The shipping fee is refunded depending on the reason for the return or cancellation.
In the following cases the shipping fee will be refunded:
Seller cancels the order
Return due to damage/defect
Return due to missing items/parts
Return due to incorrect/wrong item received
You will be refunded your paid price if you cancel/return your item. If you used a voucher in your initial purchase then you will get a refund of the item price minus the voucher value. However, in case the cancellation was initiated by Lazada or the seller, we will replace your original voucher used.