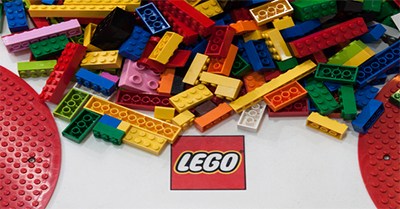 The Timeless Toy that is Lego Singapore
When the movie was released last 2014, kids, teens, and adults alike laughed at the comedy and were awed with the creativity displayed by Emmet and his crew. For the kids the movie reflected how they played with the blocks and made vehicles, robots, and toys by putting them together. For the older audience, it brought back memories of how these toys were part of their lives and played with them; reminiscing on how the blocks they played with are still relevant today. This is the influence Lego have with us. The extreme popularity of the toy set prompt their group to make more blocks and sets that kids can play, and in turn pass on to their kids someday.
Lego is not just about the blocks
Lego's popularity in Singapore is widely due to the notion that this is a toy that can be played by children of all ages and genders. It doesn't matter if you are a toddler, or a kid; boy or a girl. Build whatever you want to build, and you can be happy. Lego also has a lot of themes in their sets, from construction, to racing, to even space exploration. The scope of Lego's building sets can even incorporate superheroes like Marvel and DC, movies like Star Wars and Harry Potter, and even other toys like Transformers and Barbie. For the kids who play Lego, this mixture of characters can be the most fun thing they can play with.
Lego Shop Singapore - Why buy Lego?
Lego is widely known as a gender-neutral toy that can be played alone, or with friends
Blocks are very dynamic, can easily be put together and make structured or creative models
As seen in the movie, Lego can also be used as a make-shift model for real-life construction
Themed Lego sets are often faithful to the film/TV/book they are parodying
Standard Lego set features

Uses: Lego sets come in basic and themed sets
Types: Lego blocks available in assortment of colors, sizes, and shapes.
Models: Lego human models are plain, but comes with customizable costumes.
Sets: Basic sets include builders, spaceship, and worker models, themed sets include Fire-fighters, Lego forest, racecar sets, etc.
Special-themed Lego sets

Feature: Lego sets that mimic several of the famous TV, cartoon, movie, and comic characters and settings
Lego Star Wars : The series pack includes AT-AP, Star Destroyer, Rancor Pit,
Lego LOTR : The Lord of the Rings set includes Uruk-hai army set, Fellowship set
Lego DC : This includes Batman and Superman series
Lego Marvel : The Marvel Pack includes Iron Man vs. Mandarin set and the Avengers
Lego TMNT : The set includes Stealth Shell in pursuit set, Shredder's Dragon Bike
Lego Singapore Technic series

Feature: Special Lego series that include moveable parts and blocks specific only for the particular set
Lego Technic Grand Prix: This set features opening engine cover, independent all-wheel suspension, V8 engine with moving pistons, adjustable rear spoiler, and 2-in-1 Race Truck model
Lego Technic Helicopter: This model features a pitching main and spinning tail rotor, retracting landing gear, and 2 models in 1, rebuilding into a twin-rotor helicopter